How to Choose An Office Chairs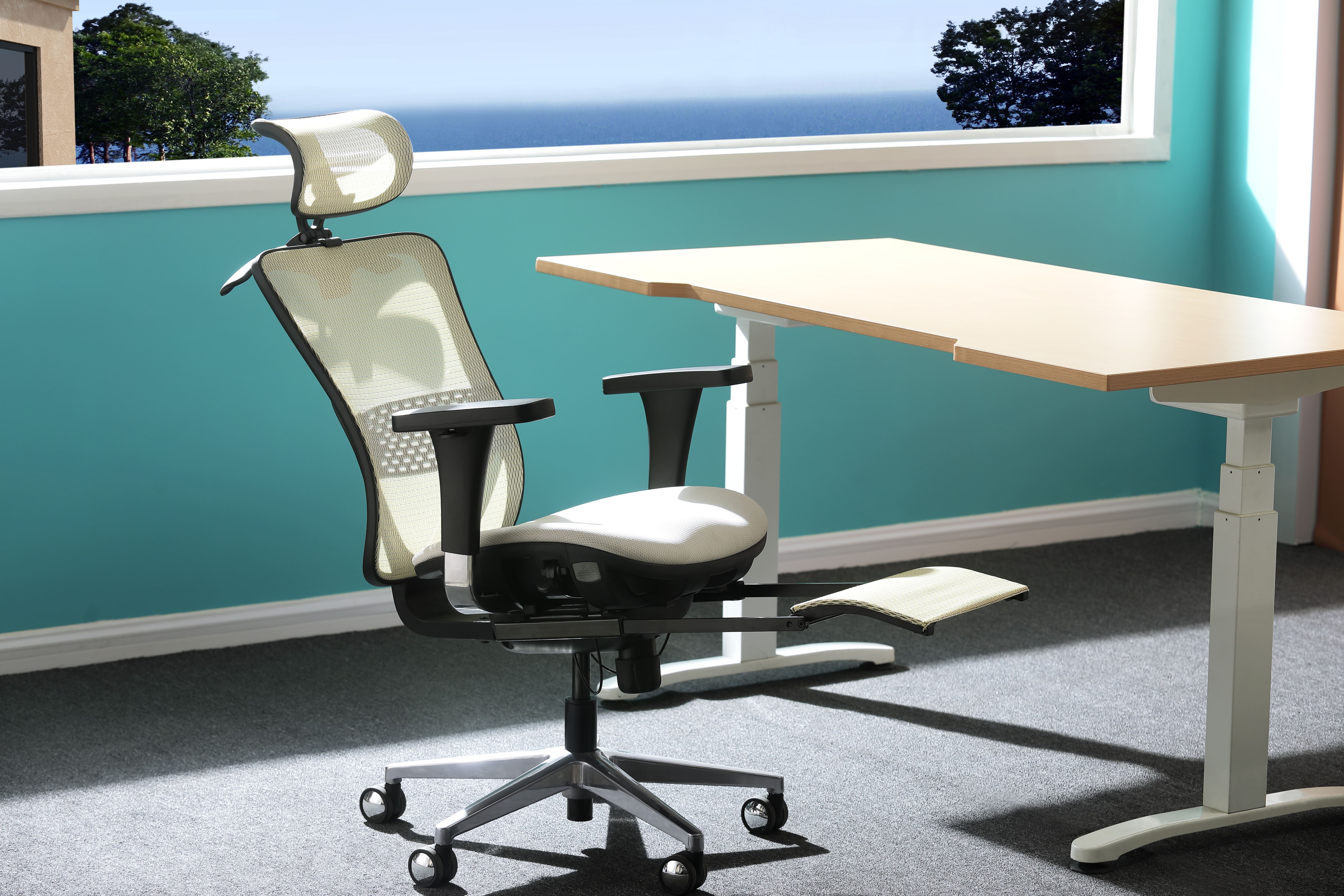 When choosing an office chair, the two most important things to consider are comfort and style. A good chair will keep you comfortable by maintaining your correct sitting posture. Because your office chairs will be a representation of your business as well, you will want to choose a style that will look nice.
Office chairs include ergonomic chairs, which have more comfort features and design options, and task chairs (commonly called computer chairs or desk chairs.) Key options you will want to consider when choosing either of these are:
1. Seat Height Adjustment
The ability to adjust the seat height of your chair can be essential to keeping you comfortable. The seat should be able to adjust to your body height so that your thighs are level with your hips. This will prevent hip and back strain. You will also want a seat that is not too narrow, so you don't feel constrained, but also not so wide that it makes it uncomfortable to use the armrests.
2. Armrest Adjustment
Choose a chair that has armrests that allow your wrists to rest roughly at the level of your keyboard. This way you will not need to reach up or down to reach the keys, preventing discomfort in your forearms, neck and shoulders. However, if you use your desk for other multiple tasks, or move around a lot, you may want to consider a chair with removable armrests, or with no armrests.
3. Lumbar Support
Lumbar support, which prevents short-term and chronic back pain, is more common in ergonomic chairs. For desk or computer chairs, you may prefer a neutral back, as you can always add a lumbar support cushion.
4. Upholstery Material and Seat Cushioning
Three choices of upholstery material often used for office chairs are leather, fabric and mesh.
Leather provides a clean, luxurious look, sure to impress co-workers and clients. Vinal or faux leather also looks nice, is cheaper, and is easy to clean.
Fabric material feels soft and good to the touch. There are many types of fabrics to choose from that vary greatly in density, strength, and texture. They can also be made in a broad range of colors.
Breathable mesh fabric offers ventilation that other materials cannot offer. The mesh is made from high-strength materials and can be designed with stylish patterns that can also maximize both breathability and proper support.
No matter what options are most important to you, Fuh Shyan has the experience and manufacturing capabilities to make the chair that is ideal for you.