Esports Gaming Chair Buying Guide
There is no doubt about it, E-Sports has gone big time! Over 175 colleges and universities in the US now offer officially recognized, varsity Esports programs. To master the game, professional and amateur players alike, practice tirelessly, honing skills that will give them the winning edge.
Being able to move freely and with ease while playing, and being able to focus on the game for long periods of time, without the distraction of discomfort, are important reasons why a good gaming chair is vital to the game.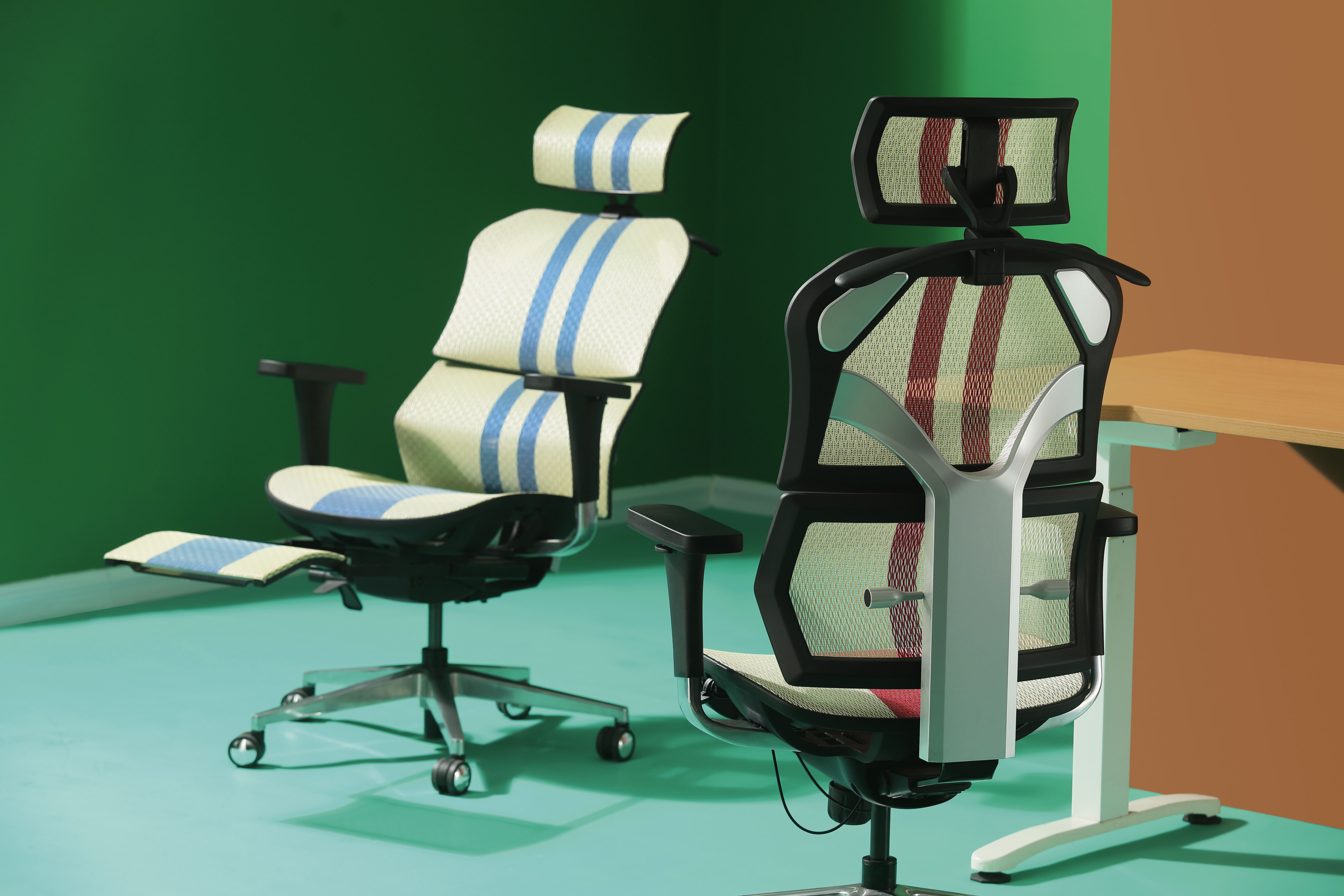 How to Choose The Best Esports Gaming Chair
There are many types of gaming chairs, but the right esports chair for you will vary depending on your usual sitting posture or game style. Before choosing a chair, you will want to consider the kind of gaming equipment you use. If you use desktop game consoles, your needs will be different than if you frequently use hand-held devices like PS5 or Nintendo's new 3DS?
If you will be using your seat for extended periods of time, bucket seats (also called racing seats) may be most suitable for you. A gaming chair with a high back and fixed headrest, combined with a removable head pillow to cradle the neck, will provide comfort and support, especially when used in a reclined position.
Because you will be sitting for long, uninterrupted periods of time, lumbar support is crucial in the prevention of short-term and chronic back pain. You will want to consider carefully lumbar pillows and look for support that will sit comfortably against the small of the back. This will preserve the natural curvature of the spine, promoting good posture and circulation, and minimizing strain on the spine.
If you are a big guy, in the 6-foot-5, 250-pound or higher category, you will be glad to know that there are chairs specially made for your size category.
Adjustment Features Make the Difference
Adjustment features will go a long way in differentiating a good gaming chair from a so-so one.
Good armrests that can adjust up and down, from side-to-side, forwards and backward, and to various angles will allow you to find the proper balance between freedom of movement and comfortable arm support.
Do you like to sit cross-legged while playing? Be sure to choose a seat with a back that can be adjusted forward and backward. If you often use handheld devices, it is recommended to choose a style that does not have armrests, to avoid restriction of body movement or collision with the armrests.
Comfortable seat materials can include leather, PVC leather, and cloth fabric, however, if you are prone to sweating, or will be playing in hot summer environments without air conditioning, you may prefer to choose a mesh material that will be more breathable, offering better air permeability and less heat retention.
Style and Advantages of Fuh Shyan Esports Gaming Chairs
Bright, beautiful colors and designs are a hallmark of Fuh Shyan Gaming Chairs. Dazzling, double-color designs and eye-catching color coordination add flair and style to every chair.
Fuh Shyan esports gaming chairs are very easy to assemble. B2B customers will save time and labor costs, and B2C customers can feel confident in knowing complete assembly is easy and foolproof. Their simple operation makes them enjoyable to use and increases their lifetime.
Fuh Shyan offers a broad selection of chairs with many features, and options, such as finely adjustable 3D and 4D armrests, adjustable height seats, multi-angle backs, and seat materials.
With over 20 years of experience in designing and manufacturing ergonomic and gaming chair accessories, Fuh Shyan's 100%-In-House R&D and manufacturing provides a one-stop service for design, production, quality inspection, and shipment to a global market.