Mechanism type : A type
Operation : Wire control
Recline angle : 90°-120°-140°
Back tilt : 3 Stages
Structure of mechanism : Two springs system
Operation of back tilt strength : Sided adjust
Material : Aluminum
Model 76 Computer Gaming Chair features
A comfortable computer gaming chair can make your gaming session smoother, the Model 76 computer gaming chair is ergonomically designed, and each part can be adjusted to the most comfortable position to maintain the best posture even for long periods of sitting. Model 76 ergonomic gaming chair is indispensable when you play the computer game!
Fuh Shyan ergonomic gaming chairs are different from the use of recycled and cut foam in the production of traditional gaming chairs, adopt the molded foam method since the process is manufacturer-controlled, which allows the molded foam to have high qualities that cut foam just cannot. We are committed to providing the highest quality ergonomic gaming chairs, welcome to contact us to order computer gaming chairs.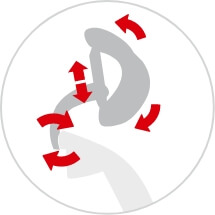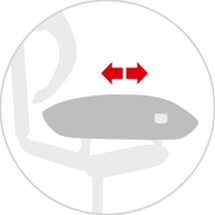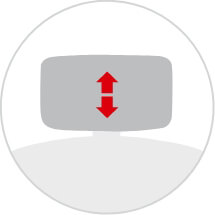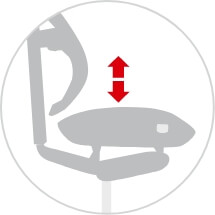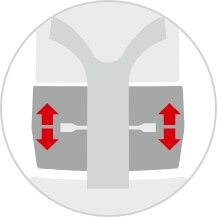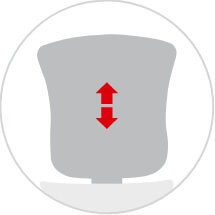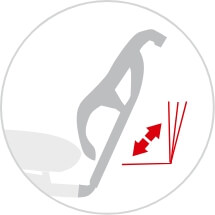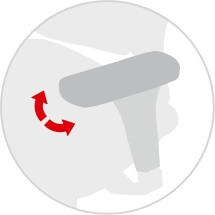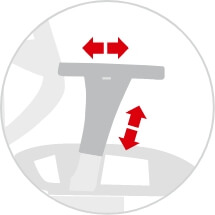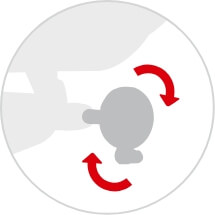 Model 76 Computer Gaming Chair details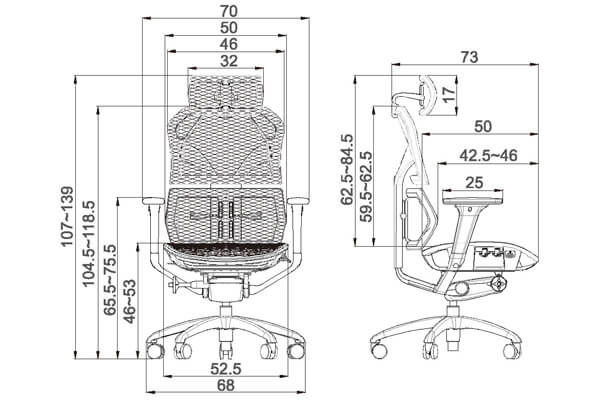 FUNCTION
3D Headrest
Main part of headrest can be adjusted forward, backward, up and down. And the angle can be adjusted from 0°~90°.
Back
Back height can be adjusted in 5 stages.
The lumbar can be adjusted individually in 5cm distance.
3D armrest
Armrest height can be adjusted in 5 stages with 6cm distance.
Arm pad can be adjusted forward/backward.
And it can be adjusted left and right.
Seat
Back tilt lock in 3 stages.
Seat slide can be adjusted in 3 stages.
Seat height can be adjusted in 10cm distance.
Back tilt strength can be adjusted.
MATERIAL
Chair structure: Nylon with Glass Fiber.
Mesh: High elastic mesh
Armrest: Nylon with Glass Fiber
Arm pad: PU
Mechanism: Metal and aluminum.
Gas lift: level 4 gas lift.
Caster: Nylon with Glass Fiber.
Base: Nylon with Glass Fiber or Aluminum.