Choosing The Best Ergonomic Office Chair
Wouldn't you love to feel like every time you are at your desk, you are sitting in First Class comfort? That is what an ergonomic office chair should make you feel like.
If your office chair isn't giving you the support and comfort you would like, you may want to pay more attention to what makes for a good office chair. Not all chairs are the same, and a good ergonomic desk chair, with the right options that fit you best, may be well worth the investment.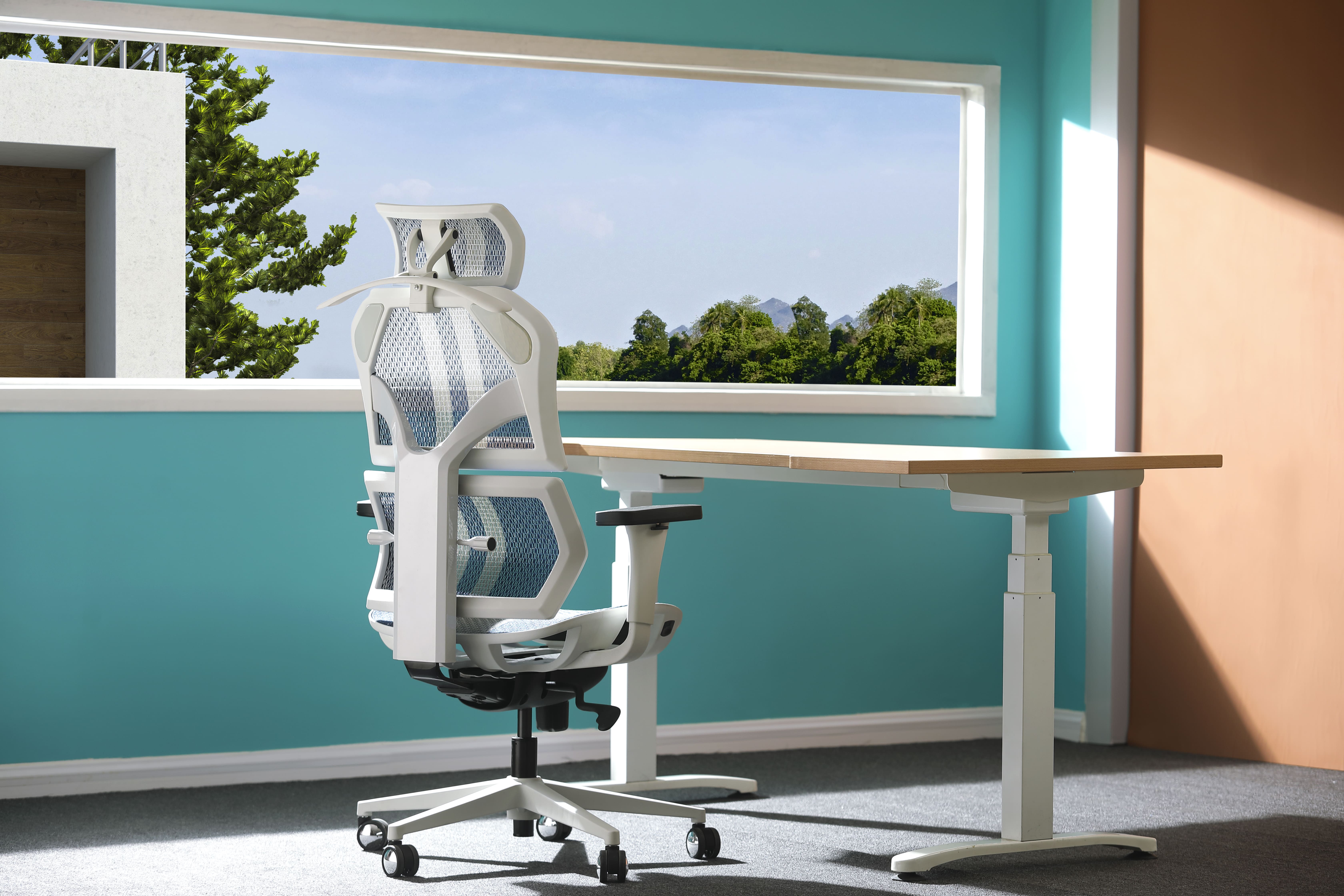 Why Do I Need an Ergonomic Office Chair?
If you want to maintain good posture, and at the same time improve your concentration while working, a good ergonomic chair will help you do both of these. Studies have shown that when you sit in a chair, the weight of your body will put as much as 40% more pressure on the lumbar area of your back than when you stand. By sitting in a chair that gives you proper support, you will feel more comfortable, and as a result, you will be better able to concentrate on your work.
Ergonomic office chairs are designed to help you sit comfortably for long periods of time. They are more adjustable than standard office chairs and you can customize them to fit your body or seating preferences. Ergonomic desk chairs have many adjustable features and are designed for lasting use so that in the long run, they will reduce stress, back pain and the damaging effects of sedentary posture.
How to Choose an Ergonomic Office Chair That Suits You
There is no one-size-fits-all. People come in many sizes and shapes, and have various preferences, so you will want to consider some of the factors below when choosing a chair.
Adjustment Options
The height of the seat should be able to adjust so that your feet relax flat on the floor when sitting. With your feet and legs relaxed, your knees and hips should be at the same height, so the pressure on your thighs will be distributed evenly.
The lumbar support should not be too low so that the spine does not arch backward and cause pain and discomfort. Back angle adjustment and back tilt tension adjustment allow you to set the back at a comfortable position.
A good seat can adapt to changing postures. A seat cushion with a large surface area will allow better distribution of pressure when sitting. The padding on the seat and backrest should be made of breathable material to reduce heat retention. Make sure the upholstery is of good quality and fits the chair's structure.
The hand rests should be at the appropriate height to support the forearm and relax the shoulders. This will reduce strain on the back.
Fuh Shyan Taiwan Ergonomic Office Chair Company
There has never been a lack of chairs with novel designs and dazzling functions on the market, but a good ergonomic office chair must meet the health, comfort, and convenience needs of the user. Chairs developed by Fuh Shyan are designed for health, comfort, and convenience and can be adjusted according to the body shape and sitting habits of different users. One feature of chairs is their direct wire adjustment features which give easy and intuitive operation, as there is no need to bend down to find controls.
At Fuh Shyan we understand the importance of durability in an office chair and our chairs have undergone rigorous testing, including having the chairs dropped, dragged, and banged up hundreds of thousands of times before passing testing. Most of our products have passed SGS testing (according to BIFMA standard), and meet ANSI/BIFMA X5.1-2017 standards.
We are a leading Taiwanese company of ergonomic desk chairs. We specialize in high-quality, ergonomic mesh chairs with many choices of seat height adjustment, backrest adjustment, arm support adjustment, and headrest adjustment, and continue to develop new products every year.
If you are looking for the best ergonomic chair, please contact us!